Circular Future is a one person business that aims to accelerate and mainstream the circular economy through public affairs and consultancy for business (associations, large companies and SMEs) and governments (municipalities, regional governments and other authorities).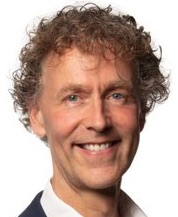 Owner and founder Arthur ten Wolde (1963) works as circular economy expert for the European Sustainable Business Federation Ecopreneur.eu and for the Dutch Sustainable Business Association MVO Nederland (member of Ecopreneur.eu). Ecopreneur.eu represents over 3000 sustainable pioneers in seven member states, mainly SMEs. In this position he is responsible for public affairs on circular economy with a focus on the EU Circular Economy Package.
In addition, Arthur advises companies (both SMEs and large companies) and governmental organisations such as the OECD, EESC, provinces and municipalities about the circular economy, as Head and Owner of Circular Future. His main drive is to contribute, with the biggest possible impact, to accelerating and mainstreaming the circular economy.
Arthur ten Wolde is internationally recognised as a circular economy expert, motivational speaker and (co-)author of several reports and numerous articles in magazines. Before, he worked on sustainability and innovation for a Dutch think tank, where he became coordinator circular economy and advised AkzoNobel, and on innovation policy for the Confederation of Netherlands Industries and Employers VNO-NCW, where he lay the foundations for the Dutch SEED Facility providing risk capital for innovative start-up companies. He has a PhD in experimental physics and started his career as a polymer technologist.
Circular Future is listed under number 63561026 at the Dutch Chambers of Commerce. Circular Future was a member of the former firm Coöperatie Amsterdam Resilience Collective (Coop ARC, 2015 – 2018).
For more information see:
T https://twitter.com/CircularFuture
T https://twitter.com/ArthurtenWolde
L nl.linkedin.com/in/ArthurtenWolde
With Ecopreneur.eu Board Member Lyss McDonald-Bärtl after a fruitful meeting at EU SME association UEAPME in Brussels (June 2016). At the right: Arthur's #266 listing in the Circular Economy Top500 influencers & innovators by SustMeme.