Circular Future is a new firm that aims to accelerate and mainstream the circular economy through public affairs and consultancy for business and governments.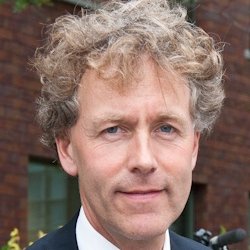 Owner and founder Arthur ten Wolde has a background in public affairs and sustainability consultancy. After obtaining his PhD in experimental physics in 1990 he worked for Shell Research as a polymer technologist, for the STT Study Centre for Technology Trends, the Confederation of Netherlands Industry and Employers VNO-NCW, and sustainability Think Tank and consultancy IMSA Amsterdam. He currently works as Manager Public Affairs Circular Economy at the Dutch Sustainable Business Association De Groene Zaak.
He is a recognised circular economy expert with a 25-year track record and high-level network of key contacts in governments, companies, NGOs and science. His expertise includes government policies, overcoming obstacles for circularity, building alliances, innovation, sustainable development, long-term scenarios, plastics and plastic soup.
Circular Future is listed under number 63561026 at the Dutch Chambers of Commerce.
Circular Future is a member of the recently founded firm Coöperatie Amsterdam Resilience Collective (Coop ARC).
For more information see:
T https://twitter.com/CircularFuture
T https://twitter.com/ArthurtenWolde
L nl.linkedin.com/in/ArthurtenWolde
With Ecopreneur.eu Board Member Lyss McDonald-Bärtl after a fruitful meeting at EU SME association UEAPME in Brussels (June 2016)