On September 1, 2016 Circular Future started as a partner of Evolv is involved in a study  commissioned by the City of Haarlem on closing material flows in the industry park Waarderpolder.  The study will make an inventory of existing material flows and put forward proposals on how to close them. It is carried out by Evolv with Circular Future and FABRIC.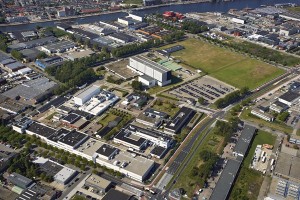 The project aims to produce tangible results with economic and environmental benefits in the foreseeable future, with clear next steps for key stakeholders. Personal interviews with all 100 manufacturing companies from the Waarderpolder – on which Circular Future will focus – and two interactive sessions with stakeholders will contribute to this. The main incentives for entrepreneurs to close material flows are the reduction of costs for waste costs and materials procurement.
The study will be completed in January 2017.